The Battle of Britain
Date Posted:29 August 2015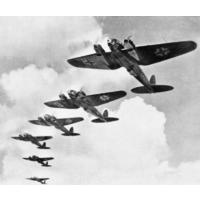 This was their finest hour
The Battle of Britain is the name given to the Second World War air campaign waged by the German Air Force (Luftwaffe) against the United Kingdom during the summer and autumn of 1940. The Battle of Britain was the first major campaign to be fought entirely by air forces, and was also the largest and most sustained aerial bombing campaign to that date.
The objective of the Nazi German forces was to achieve air superiority over the Royal Air Force (RAF), especially its Fighter Command. Beginning in July 1940, coastal shipping convoys and shipping centres, such as Portsmouth, were the main targets; one month later, the Luftwaffe shifted its attacks to RAF airfields and infrastructure. As the battle progressed, the Luftwaffe also targeted factories involved in World War II aircraft production and ground infrastructure. Eventually the Luftwaffe resorted to attacking areas of political significance and using terror bombing strategy.[
By preventing Germany from gaining air superiority, the British forced Adolf Hitler to postpone and eventually cancel Operation Sea Lion, a planned amphibious and airbourne invasion of Britain. However, Germany continued bombing operations on Britain, known as The Blitz. The failure of Nazi Germany to achieve its objective of destroying Britain's air defences in order to force Britain to negotiate an armistice (or even surrender outright) is considered by historians to be its first major defeat in World War II and a crucial turning point in the conflict.
---
Leave a comment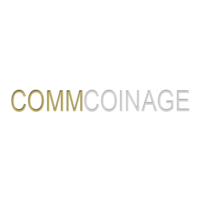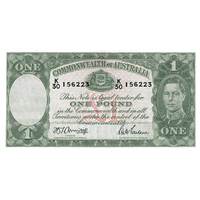 Interested in Coins, Banknotes, Tokens or Medals
---