Returns Policy


WHAT can be returned?
Under the Australian Consumer Law, when you buy products and services they come with automatic guarantees that they will work and do what you asked for. If you buy something that isn't right, you have consumer rights.If a product or service you buy fails to meet a consumer guarantee, you have the right to ask for a repair, replacement or refund under the Australian Consumer Law. The remedy you're entitled to will depend on whether the issue is major or minor.
Consumer guarantees do not apply if you:
got what you asked for but simply changed your mind, found it cheaper somewhere else, decided you did not like the purchase or had no use for it
misused a product in any way that caused the problem
knew of or were made aware of the faults before you bought the product
asked for a service to be done in a certain way against the advice of the business or were unclear about what you wanted
WHEN do items need to be returned by?
Comm Coinage adhere to consumer laws and minimum warranty periods.
All other reasons for items be returned within 30 days of customer receiving the goods.
WHERE do I return the items?
If you have confirmed with us the item needs to be sent back, please send this to:
Comm Coinage
PO Box 2232
Werribee, VIC 3030
Australia
HOW?
To better assist and track your disputes, Comm Coinage now uses a Resolution Centre to process all warranty, payment and return disputes. Please login to your account, and view the Resolution Centre under "My Account". From here, you can open a new dispute. Once lodged you can also track the progress of your dispute at any time.
Alternatively, you can call us to submit the dispute for you.
SHIPPING
All return postage costs are the customers responsibility.
If you are entitled to a replacement or exchange, you will not be charged for the shipping. This item will be sent with the same shipping option as originally selected.
Please ensure you write your Dispute Number received from us on the outside of the parcel, or somewhere we can find this in order to process your request faster.
CREDIT for returns?
Stock Items:

We adhere to consumer laws where if an item is faulty or not as described a full refund or store credit will be given, the customer may choose which they prefer. Changing your mind or the market price drops are not valid reasons for refund.

Non-Stock Items:

A Non Stocked item is one that has had to be specially ordered, in other words an item we would not normally stock. An example of a non stocked item would be a bundle of notes specifically ordered.
We will refund on a non stocked item if it can be resold within 14 days, if the item is sold within the 14 days a refund will be forwarded less any loss Comm Coinage has incurred. If the item can not be resold no refund will be given.
Items purchased that included an additional bonus gift must return both the original item and the bonus gift in order to receive a refund.
Upon confirmation of the item being returned, a store credit is available immediately upon approval, whereas refunds typically take anywhere from 3-7 business days to appear in your account.
Instore return option?
In order to provide the best prices to you, Comm Coinage does not have a public store location.
Packaging?
Comm Coinage requires the item to be sent with the original product packaging as it arrived. The shipping packaging is not necessary to resend, but can be used. If the original packaging has been damaged or is missing, a cost may be taken out of the refund amount to cover the cost.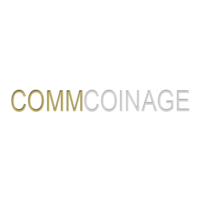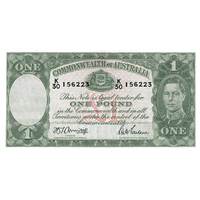 Interested in Coins, Banknotes, Tokens or Medals
---